2018 Hyundai Santa Fe Sport For Sale in Phoenix, AZ
Searching for a 2018 Santa Fe Sport for sale? AutoNation Hyundai Tempe carries one of the largest selections of Santa Fe Sport models in the Tempe area. With plenty of colors, options, and trim levels to choose from, AutoNation Hyundai Tempe is your go-to destination for all things Hyundai. Below you will find more information on the 2018 Hyundai Santa Fe Sport and its features.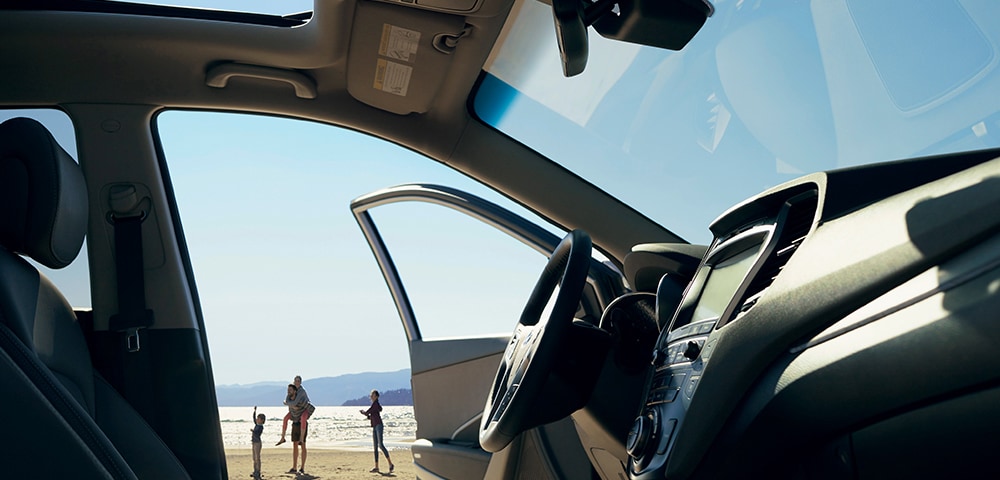 2018 Hyundai Santa Fe Sport Packages
In addition to the three main trim levels, the 2018 Santa Fe Sport offers an impressive selection of option packages in its lineup. The Value Package features power windows all around, a 7" infotainment display, dual climate controls, and much more.
The Premium Package expands on this, adding on leather seats, Lane-Change Assist, a wood-trimmed interior, amongst other upgrades. Finally, the Tech Package adds a panoramic sunroof, a larger infotainment touchscreen, heated rear seats, and rear parking sensors. These packages are available for all 2018 Santa Fe Sport models.
Additionally, the Hyundai Santa Fe Sport 2.0T Ultimate is available with the exclusive Tech Package. This unique package features auto-leveling headlights, Lane Departure Warning (LDW), Smart Cruise Control, and much more.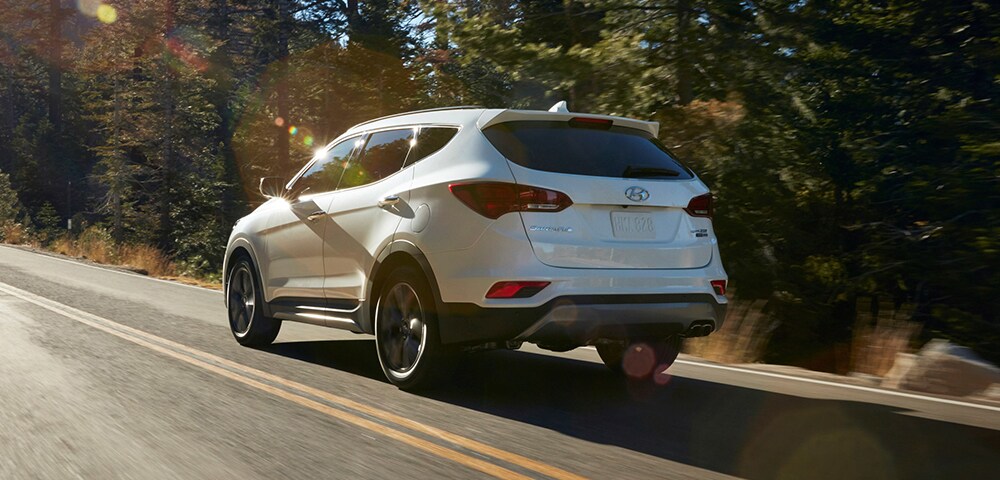 2018 Hyundai Santa Fe Sport For Sale in Tempe, AZ
The 2018 Hyundai Santa Fe Sport is one of the most versatile SUVs on the market. It's the perfect car for running errands around town, or embarking on a cross-country road trip. With standard 5-passenger seating, there's plenty of room for friends and family, too. With its many trim levels and options to choose from, we can find the perfect Santa Fe Sport for you!
Want to learn more about the 2018 Hyundai Santa Fe Sport or simply experience one in person? Feel free to give us a call at (480) 505-4247 to schedule an appointment with one of our friendly and knowledgeable team members. At AutoNation Hyundai Tempe, we are passionate about helping you get behind the wheel of a new Hyundai.